The purpose of this project was to have an up to date online presence for an international group. They had a long neglected site on a free hosting account subjecting them to advertising banners they had no control over. I set up a WordPress installation for them with a hosting company I recommend, Lunarpages.com .
The WordPress interface is easy for non technical people to learn. The site administrator now has access to add content as needed, just as easily as writing an email. Their plan is to create subsections of the site for all of their local branches, and the site design has room to add those links on the home page.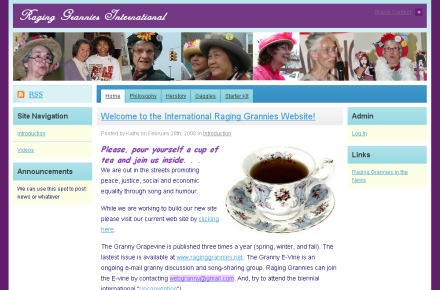 They were pleased with the design and the speed, the project was online a week after we agreed on the project details.
If you need an online presence in a week, Contact me.